Our approach
Our vision
The world is going through an unprecedented period of crisis because our development model hugely exceeds the capacities of the planet. Climate change, the frenetic use of fossil energies and mineral resources, the explosion in the production of waste, the pressure on arable land, the erosion of biodiversity, etc.: all these elements are threatening the very future of our civilisation. However, although humans are responsible for these disorders, only humans can change things by altering our relationship with the world.
Our mission
Faced with the magnitude of these challenges, ICEDD wishes to be a reference player in sustainable development. To do so, ICEDD intends to help public authorities and private players put in place an economic transition that respects the environment and gives meaning to the inhabitants of our planet.
Our values
This mission requires political and economic independence that avoids any risk of conflicts of interest. In this connection, to ensure the relevance and transparency of its analyses, ICEDD carries out its work with a high level of scientific rigour.
ICEDD has great confidence in the capacities of its employees. It taps their collective intelligence to ensure its future and their creativity to bring the assignments with which it is entrusted to a successful conclusion.
Working with ICEDD is…
Opening yourself up


while co-building

ICEDD wishes to share, in all transparency, its knowledge and its methodological approaches with its customers. It sees the continuous improvement of its services as a means to respond in the best way possible to their expectations and to build, together with them, the best solutions. To do so, it intends to develop its approaches while staying open to the most innovative practices.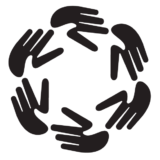 Putting humans front and centre


by implementing shared governance

ICEDD is firmly convinced of the prime role that humans play in an organisation. For this reason, it encourages active participation and the concrete involvement of all its employees in the management of the organisation. In the same way, it sees its capital, its infrastructure and its research as a shared asset that belongs to its employees in order for them to develop to the greatest possible extent in their professional life.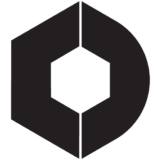 Innovating


while integrating the approaches

ICEDD aims to innovate in its areas of expertise while respecting the necessary methodological rigour on which critical reflection must be founded. At the intersection between multiple types of approaches, ICEDD intends to create links and a better mutual understanding between the academic world, private companies and public administrations. Conscious of the diversity in the know-how of its employees, ICEDD has the ambition of freeing up their creativity and their energies so that they are players in a more sustainable world.