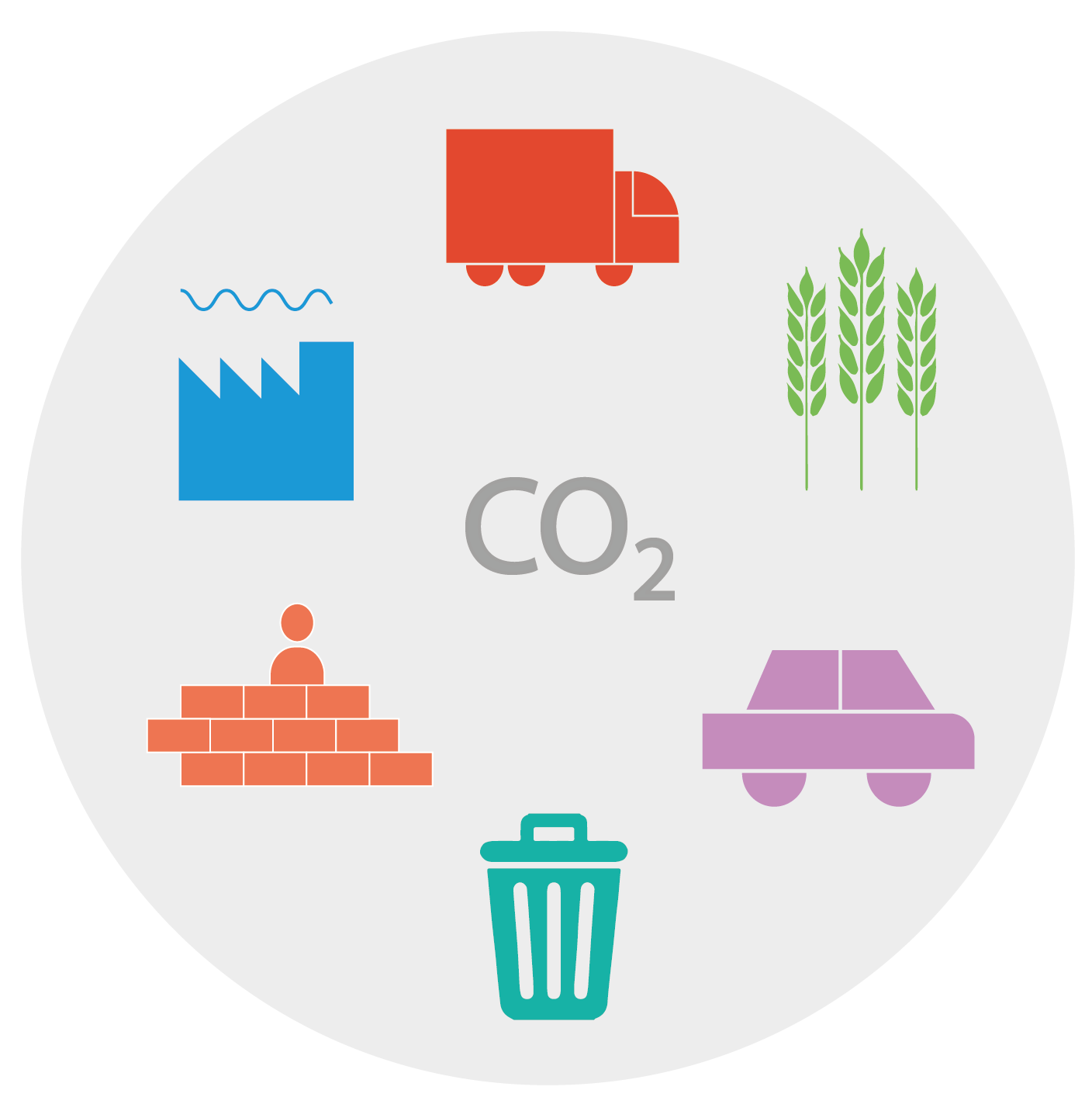 Our other services in
diagnostics and evaluation
CO2 mapping and life cycle analysis
The ICEDD uses various environmental analysis methods, based on tools that facilitate their implementation.
CO2 mapping
CO2 mapping is used to assess the greenhouse gas emissions generated by the activity of a system (territory, municipality, etc.) or of a company. The emissions considered are those produced directly by the entity, as well as those indirectly caused by incoming and outgoing transport, waste treatment, packaging, building design, material investments, etc.
The key steps in comprehensive CO2 mapping:
Visit to the sites involved in the study and definition of the scope;
Collection of information and data processing, search for bibliographic data, inputting of entries in the tool for evaluation of CO2 emissions item-by-item;
Brainstorming with the entity to highlight improvement measures;
Oral presentation of the results and recommendations, submission of a final study report.
Life cycle analysis
The Life Cycle Analysis (LCA) assesses the environmental impact of a product (or of a service), from the extraction of the raw materials required for its production to its preparation to its end-of-life disposal, from cradle to grave. It helps to identify aspects of a product that can be improved and contributes to the development of new products.
The key steps in the methodology are as follows:
Definition of the objectives and framework of the LCA (the boundaries of the system examined);
Inventory of the life cycle quantifying the emissions and resources;
Assessment of the environmental impacts through various indicators;
Interpretation of the life cycle and analysis of the results.
The implementation of these various methods is based on a large amount of data but also on assumptions. The ICEDD, through solid experience of the tools mentioned, ensures that the assumptions chosen are correctly identified, consistent, established on the basis of referenced sources and determined in consultation with the customer.
The main aim of applying these methods is to improve the initial situation.