aPROpaille – Towards a recognition of straw as an insulating material in construction
Context
In 2011, construction using straw as a thermal insulation material was still relatively uncommon and was used most often by self-builders. This was the basis of the Paille-Tech initiative to develop prefabricated straw-based modules.
To enable this construction method to be developed on an industrial scale, it is necessary to understand and characterise how natural materials such as wood, straw or clay differ from conventional materials.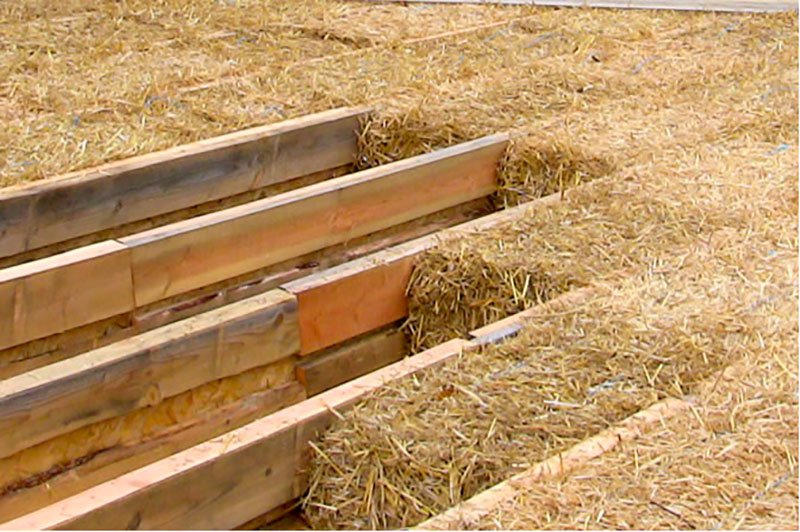 Source : www.scop-btp.eu
Objectives
Improve knowledge of the behaviour and performance of walls whose thermal performance is obtained by using straw;
Provide designers with a tool to check the performance and hygrothermal behaviour of straw buildings;
Validate and optimise the products of a straw-based wall prefabrication company;
Improve the recognition and acceptance by the different stakeholders in the construction industry of the use of straw as an insulating material in construction.
Execution
As part of this study, ICEDD undertook the following tasks:
Inventory of knowledge and state of the art;
Comparative Durability Analysis (CDA) of materials, modules and construction methods;
Measurement of the behaviour of buildings comprised of straw-based building modules;
Preparation of a handbook for construction stakeholders.