Energy audit of tertiary buildings
Context
For over 20 years, ICEDD has carried out energy audits of buildings ranging from 500 to more than 100,000 m². ICEDD has accreditation from the Walloon Public Service and Bruxelles-Environnement.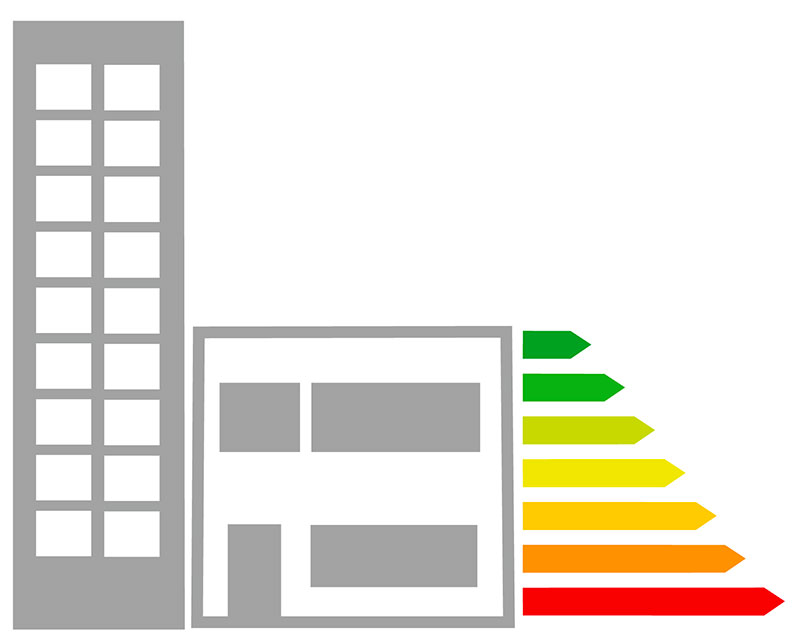 Objectives
The energy audit aims to:
Analyse fuel and electricity consumption;
Analyse the performance of the building and technical equipment;
Analyse the operating mode of equipment (configuration of regulations, management of maintenance, etc.);
Estimate the energy losses attributable to the quality of the building and the equipment, as well as to their mode of operation;
Identify potential improvements that may be aimed either at more efficient energy use or at renewable energy sources or high-quality cogeneration;
Estimate the possible energy, financial and CO2 savings from these improvements;
Estimate the return on investment time for each of these improvements;
Prioritise improvement measures.
Execution
ICEDD has carried out more than 250 audits of tertiary buildings over the past 10 years. The buildings audited cover all activities in the tertiary sector: offices, shops, hospitals, nursing homes, sports centres, swimming pools, schools, nurseries, cultural centres, hotels, exhibition halls, accommodation centres, collective housing buildings, etc., but also industrial buildings such as production halls, storage halls, etc.