Coordination, facilitation and expertise for supporting circular construction sites in 2016
Context
Construction materials represent a significant use of resources and are responsible for a very high amount of waste. The mission aims to support construction companies in their waste management thinking, both during the project study and the construction phase.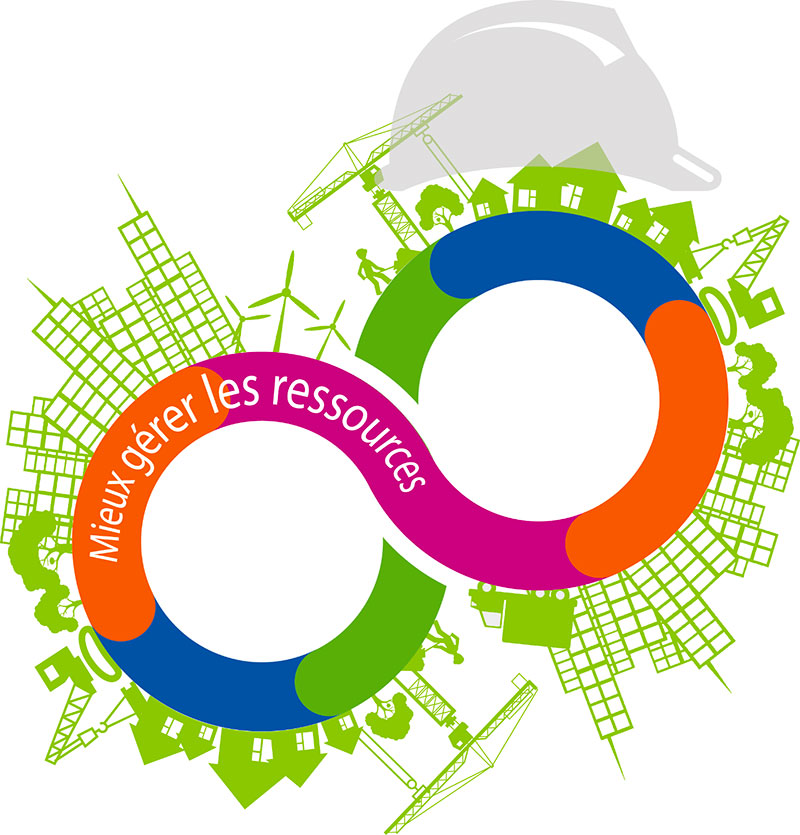 Source : Bruxelles Environnement - ICEDD
Objectives
The objective of the mission is to demonstrate that it is technically feasible and economically viable to build and/or renovate buildings while applying circular economy concepts.
Execution
ICEDD's role in this mission is to coordinate, lead and promote circular projects in the Brussels-Capital Region, and to support the administration in the development and promotion of projects and sites that pay more attention to resource management.
Specifically, ICEDD has:
Participated in the preparation of the launch of the call for projects;
Developed mechanisms for the logical subsidising of winners;
Participated as jury for the selection of candidates;
Prepared promotional events (visits, seminars, etc.);
Developed communication materials;
Interviewed and drafted summary sheets of the strengths of the various winners;
Written "success stories" about the winners;
Supported the administration in the follow-up of the mission.