Training of Walloon Energy Managers
Context
For nearly 20 years, ICEDD has been commissioned by the Walloon public authorities to set up training for "Energy Managers" to complement its support mechanisms for the tertiary sector. Initially intended for municipalities, "EM training" in recent years has also been welcoming candidates from other branches in the sector: higher education establishments, collective housing, healthcare institutes and hospitals. In 20 years, nearly 1,000 Energy Managers have completed the training, which now certifies participants. The "basic" 13-day training programme is supplemented by a range of optional technical modules during which smaller groups of candidates have the opportunity to practice, in the field, the theory seen during the training course.
This training course served as the matrix for the Brussels "Energy Managers" training course (which has since become "Sustainable Building Training"), in which ICEDD is also involved.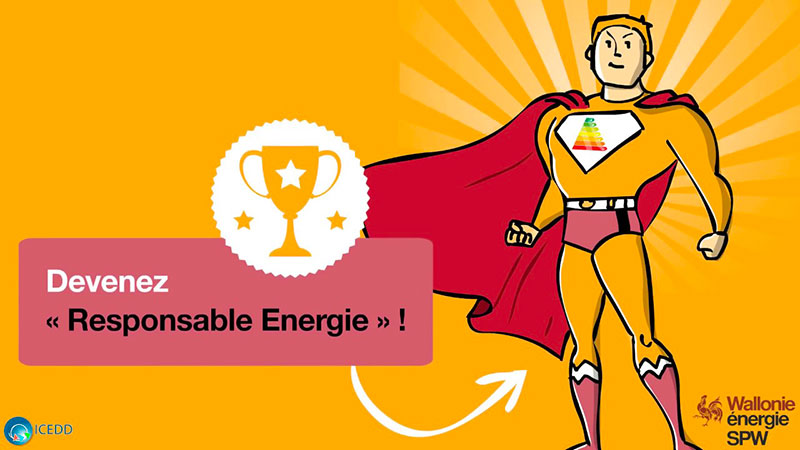 Objectives
The objective of this training course is to train generalists in energy management. That is to say, they are to become professionals who, on the basis of the Certificate issued on completion of training, will be able to tackle all energy-related issues in their buildings, not only from a technical point of view, but also with regard to energy accounting, communication, awareness, methodology, financial aspects, etc.
Execution
As part of this mission, ICEDD is responsible for:
Defining the training programme and the detailed content updated during each session;
Coordinating all training;
The logistical implementation of training courses;
"Communication" aspects related to training, including the many contacts with professionals, companies, institutions, administration, etc.;
Producing and delivering a large part of the content;
Organising the qualification tests (juries, written exams).