ISO 50001 support
Context
The implementation of ISO 50001 (Energy Management System / "EMS") was the goal of Aquiris, a subsidiary of the Veolia international group, as a major stakeholder in sustainable development in Brussels. The Aquiris wastewater treatment plant treats wastewater from the Brussels-Capital Region and the Flemish Woluwe basin. Aquiris has been involved for a long time in a process for controlling its energy consumption, and its aim was to structure its approach more effectively while raising awareness among all the company's employees of the importance of energy issues and the part they play in managing them.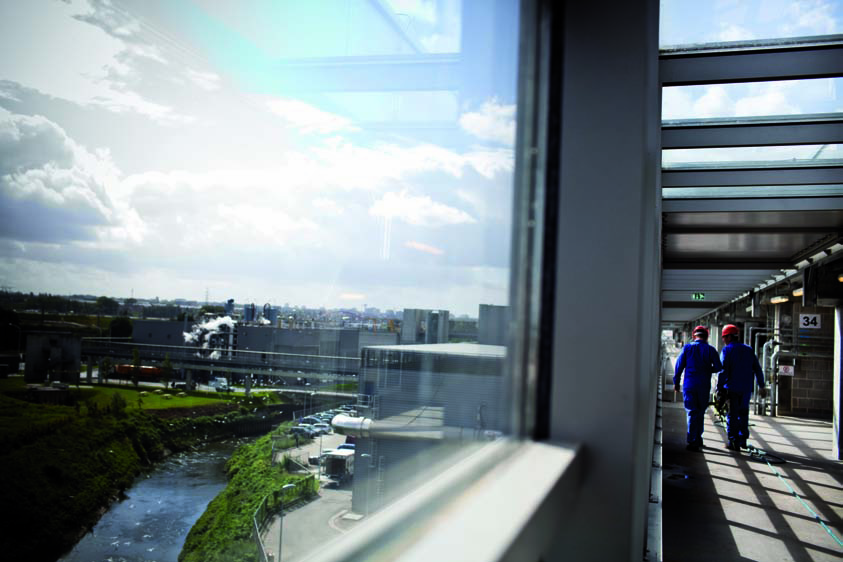 Source : Aquiris
Objectives
ICEDD assisted Aquiris with the process of implementing ISO 50001 until it was fully certified by Vinçotte. Aquiris was awarded its ISO 50001 certificate in mid-March 2018.
Execution
With its expertise in energy management, business support, training & facilitation, ICEDD provided Aquiris with targeted support for the following tasks:
Training in ISO 50001 and the various sections of the standard to be observed;
Structuring and monitoring the work to implement the standard, including the various audits ("mock" audit, also Phases I and II);
Support in updating the energy audit and identifying energy performance indicators, objectives and targets;
Training and internal audits;
Support with the preparation of various useful documents (Energy Management System manual, energy review, etc.).