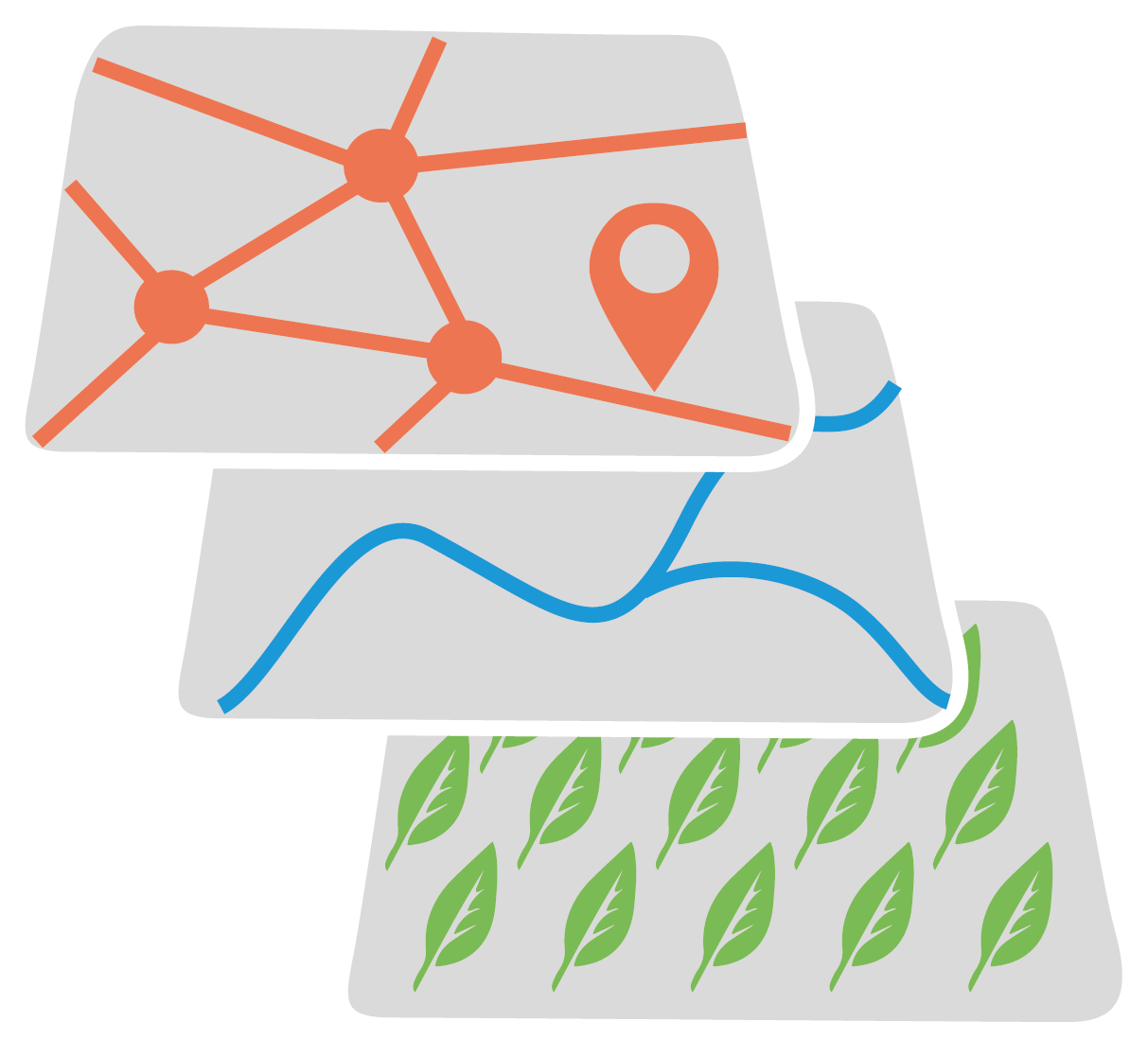 Our other services in
diagnostics and evaluation
Geographic information system
The Geographic Information System (GIS) is software used to collect, store, process, analyse, manage and present all types of spatial and geographical data. This tool is used in many areas including land use planning and mobility. The current availability of data, particularly relating to new technologies, makes the software even more powerful.
For around the last ten years, the ICEDD has supported around twenty Walloon municipalities in the installation and use of this mapping tool, mainly via the QGIS and ArcGis software. The aim is to develop solutions that facilitate the administrative management of municipalities and provide valuable support to decision-making. A GIS has countless applications: management of municipal heritage, infrastructures, the natural environment and automation of recurring tasks. All these advantages greatly increase the effectiveness of the service that uses them. The ICEDD offers the installation of the software, the training of employees, maintenance and the updating of data.
In recent decades, the ICEDD has acquired solid expertise that is used in the many studies carried out (municipal development plan, mobility study, nature development projects, municipal energy data, heat network potential studies, sampling in waste collection, energy integration in industrial zones, etc.) but also for communication media such as accessibility maps and pedestrian maps.
The ICEDD also offers bespoke training on the use of the QGIS software.