Diagram of Namur municipal structure
Context
The geographical position of the municipality of Namur makes it a major road, rail and waterway communications hub. Faced with many challenges (land development pressure, demographics, transport), the City of Namur has chosen to equip itself with a regional planning tool.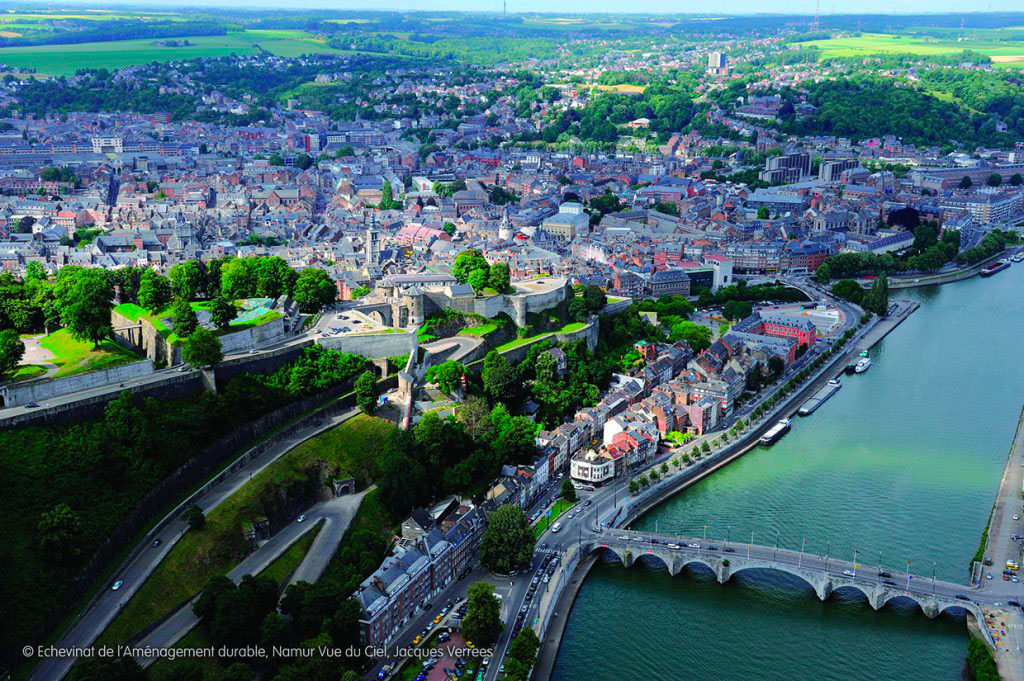 Source : Echevinat de l'Aménagement durable, Namur Vue du Ciel, Jacques Verrees
Objectives
The municipal structure diagram (SSC) is part of a sustainable development approach i.e. social, environmental and economic development that seeks to guarantee its resources over the long term. The work is therefore forward-thinking in order to anticipate future developments in the Namur area. The objective is then to translate the city project into concrete measures: which functions to develop, with what density and under which conditions? The document represents City policy and serves as a guide, both for future development documents and for the issuing of licences.
Execution
As part of this study, ICEDD participated in:
Project supervision and development;
Benchmarking and statistical monitoring;
Cartography;
Consultation and participation (workshops, exhibitions, etc.).